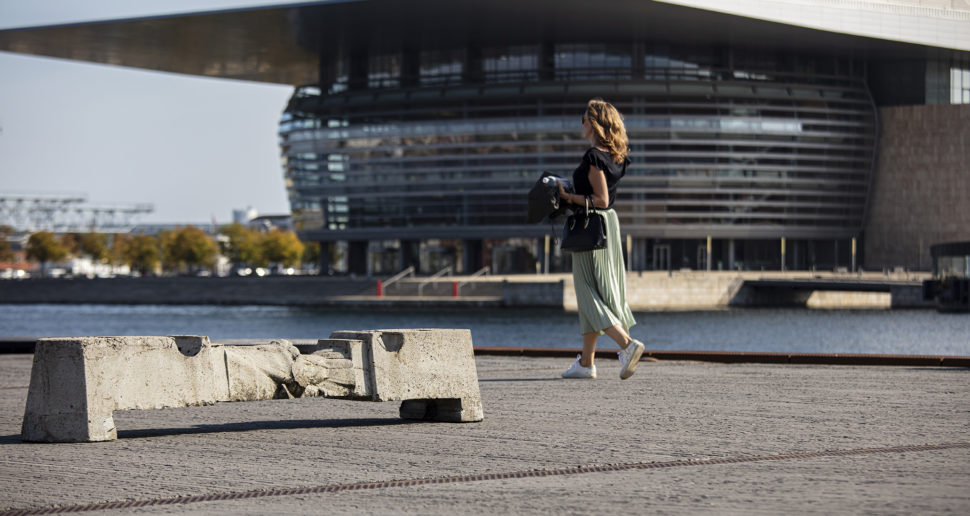 CONCRETE BARRIERERS BY ESBEN KLEMANN
Ofelia Plads, Kvæsthusbroen, 1250 Copenhagen K
12 September – 22 November 2020
In the period 12 September to 22 November 2020, Birthe Laursen Art Agency will be exhibiting a number of sculptures by Esben Klemann at Ofelia Plads by Skuespilhuset. The project, which consists of sculpturally processed concrete blocks, has taken shape over several years and has been created to be experienced in public space, where the concrete material most often is seen in function-specific contexts.
As humans, we are familiar with concrete elements from both architecture and urban environments, and we are used to reading them as purely practical measures that divides and block. Precisely this relationship to the material is an important point in Klemann's project, as the sculptural processing thereby creates an unexpected experience. The curiosity and wonder that such an unprepared encounter with a sculptural expression evokes can give an audience a radically different and present experience with art.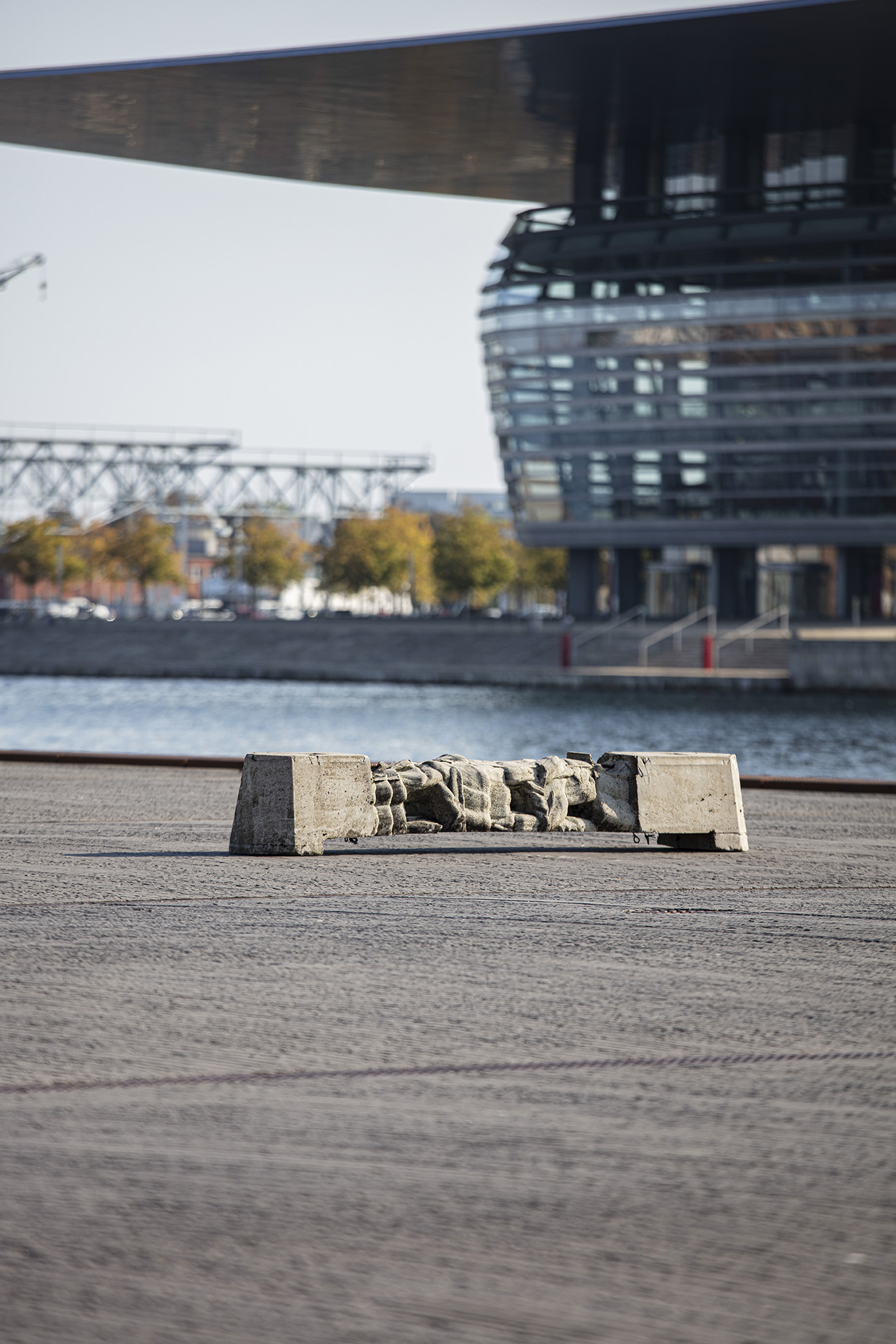 The abstract language that is indicative of this sculptural series can be seen as something that has grown out of our society as a counterpoint to segregating and conventional structures. Klemann's sculptural works point in the direction of a diversity that is important to highlight in art and to illustrate in the public space to this day.
Esben Klemann (b. 1972) lives and works in Copenhagen. He finished his studies at The Royal Danish Academy of Fine Arts in 2002 and from the Jutland Academy of Fine Arts in 1992. Klemann has exhibited both in Denmark and abroad at Galerie Maria Lund, Paris, Art 15, London, SixtyEight Art Institute, Copenhagen and his work is represented in the collections at Bornholms Kunstmuseum and Vejen Kunstmuseum.
EVENTS
Opening 11 September, 5pm
OPENING HOURS
The exhibition is publicly open from 12 September – 22 November 2020
THANKS TO
Statens Kunstfond, Toyota-Fonden, Københavns Kommune og Foreningen Ofelia Plads